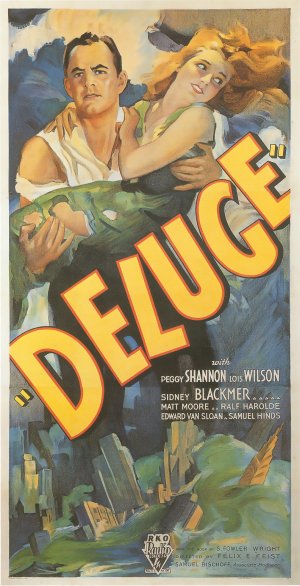 Deluge is a 1933 American pre-Code apocaly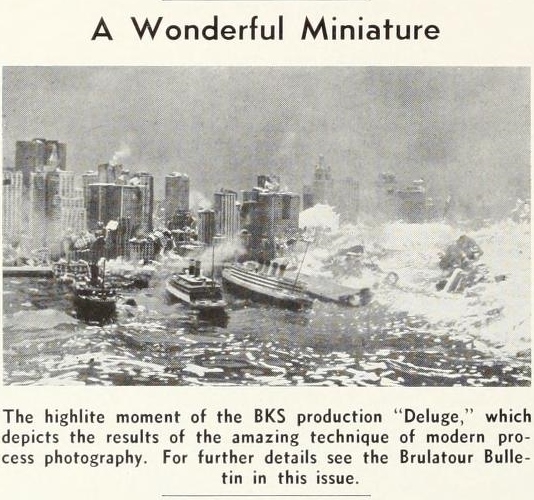 ptic, science fiction film released by RKO Radio Pictures, and directed by Felix E. Feist. The film depicts a group of worldwide natural disasters that lead to the destruction of the earth.
The film is very loosely based on the novel of the same name by S. Fowler Wright, with the setting changed from England to the United States. A series of earthquakes destroy the Pacific coast of the United States, causing a massive tsunami, which heads toward New York City.
Scientists discover that a violent storm is heading toward New York City and begin the warning process throughout the city. They believe that something is wrong with the natural barometer patterns and that an unprecedented event is imminent. A sudden eclipse of the sun verifies their notions and it seems that global destruction is near. Telegraphs from Rome and London explain days of unending earthquakes and state "The End of the World is at Hand." Tremendous earthquakes hit the Pacific Coast, killing millions and it is reported that the entire western coast of the US has been demolished. The earthquakes have also caused major tsunamis in the oceans and disaster is just moments away. (Wikipedia)