Business Investor's Review
Tulsa has a large number of corporations that help the local economy grow. Listed below are just a few, some have links that exit to their companies information portal.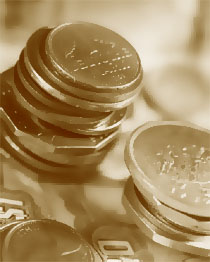 BORG Steel - Largest recycling plant in the region, serving Tulsa for over 70 years.
Brigham Arms - Manufacturer of small arms & provider of security personnel.
ElDorado Financial Services - Financial firm dealing in stocks, bonds, insurance, retirement funds, mortgages & estates.
Heartland Compounds - Producer of pharmaceuticals and food items
King's Highway Transport - Over-the-road shipper of goods & provider of armed escorts. Located at the Port of Catoosa.
Rigor, Morris & Graves - Attorneys at Law
TeleView - Telecomunications and data storage company
Tulsa Aeronautical Inc. - Conglomeration of formerly independent aerospace corporations.
TulsOil - Choo2, and alternate energy provider
TWP - Trans World Pipeline, Inc. manufacturer of pipeline maintenance equipment and provider of services.